SEO Consultant Brisbane
Search engine optimisation (SEO) is a complex and ever-changing process, which is why finding a reliable and experienced SEO consultant is so important. A good SEO consultant will take the time to understand your business, goals, and target market before developing a tailor-made strategy to help you succeed in organic search listings.
With so many "experts" claiming to know the secret to SEO success, it can be challenging to know whom to trust. However, by taking the time to find a consultant who has a proven track record and who is transparent about their methods, you can ensure that your business gets the specialist support it needs to reach its full potential online.
Anyone who has tried to improve their website's search engine ranking knows that it is a complex and ever-changing process. Google's search algorithm considers over 200 factors when determining where a website should rank for given keywords. And, as if that wasn't enough, Google is constantly changing the weighting of these factors, making it challenging to keep up with the latest trends.
For businesses that rely on organic traffic from Google, it is essential to work with an SEO specialist who understands how the algorithm works and can adjust your website and content accordingly.
A good SEO consultant will also have a solid grasp of other digital marketing channels and how they can be integrated for maximum impact. By working with a Brisbane SEO consultant, you can ensure that your website is optimised for the current Google algorithm and positioned for long-term success.
One of the most common misconceptions about SEO is that you must be number one for every relevant keyword to succeed. However, this isn't necessarily true. While ranking highly for popular keywords is undoubtedly advantageous, it's not always essential.
The most important thing is to rank for the right keywords on the first page of google - the most likely to result in conversions. And this is where an experienced SEO specialist can add value.
Conducting keyword research and analysing your search data can help you identify which keywords are most important to your business and how best to optimise your website to rank for them.
So if you're not ranking number one for every relevant keyword, don't despair - you may just be targeting the wrong keywords. Instead, talk to an experienced SEO consultant today and find out how you can start attracting more targeted traffic to your website.
Hello! I am Chad Solomon
I have been involved in web technologies since discovering HTML (the language that powers the internet) in 1997. That was so long ago; it was before Google was even founded. In one way or another, I have been offering SEO services to clients for 22 years.
I have a unique speciality for understanding technology very quickly. However, it is not all SEO and technology for me. I am also an avid hiker and love photography. In the past 2 years, I have lost 40Kg while redefining what is important to me as 40 hastily approached.
My determination to get things done and push through difficulties has a rub-off effect. I would love to help you achieve your search engine optimisation goals too!
My SEO Brisbane Expertise
I have been consulting for clients under my current company for 5 years and 13 years before that as a sole trader. I love nothing more than helping businesses use data to grow online.
Over the years, I have worked with hundreds of clients, big and small, and helped them achieve their e-commerce and SEO goals - whether it be ranking for tough keywords, getting more traffic or growing their revenue.
Honesty and integrity are the pillars of my business. I don't cut corners, which is why you can trust me with all your SEO needs!
How Brisbane SEO Services Work
You need to invest in professional SEO services if you're serious about getting your Brisbane business found online. A good SEO consultant will work with you to identify the right keywords and key phrases to target through keyword research, and then they'll help you optimise your website so that it ranks highly in Google results.
This is extremely important because research shows that most people don't go beyond the first page of search results when they're looking for something online. So, if you want your business to be found by potential customers, you need to ensure that your website ranks on the first page for relevant keywords.
Professional services can make all the difference in getting your business found online.
Why Choose Me for Search Engine Optimisation Work?
Finding an SEO agency in Brisbane that you click with can be challenging. More often than not, you end up feeling like just another number on their client list. However, when you work with me, you can be confident that you will receive the personalised attention your business deserves.
I take the time to get to know your company inside and out so that I can develop an SEO strategy that is tailored to your specific needs.
I am also passionate about staying up-to-date with the latest Search Engine Optimisation trends and changes to provide my clients with the most effective service possible.
As a Brisbane SEO Specialist, I have the opportunity to work with a wide variety of businesses, from offering local SEO to small local businesses and enterprise SEO to large corporations.
My job is to help these businesses identify growth opportunities and develop content marketing solutions to build their brand and get them in front of more potential customers.
I love what I do because it allows me to work closely with clients and help them achieve sustainable and scalable SEO solutions for their businesses.
If you are looking for a Brisbane based SEO consultant who will go above and beyond for your business, then look no further – contact me today!
My SEO Brisbane Blueprint
Website Audit
A successful SEO campaign starts with a comprehensive audit of your website. This allows us to understand your current position in the market and identify any areas that need improvement. We also need to understand your goals and objectives for the campaign. Only then can we develop an effective SEO strategy that will help you achieve your desired SEO results.
The audit is an essential first step in any successful SEO campaign. We will work closely with you to ensure that it is thorough and comprehensive.
Keyword Research
If you're in the business of marketing goods or services online, then you need to understand the importance of keywords. Your choice of keywords is (arguably) an essential element in developing a successful SEO strategy.
The professionals at SEO Brisbane can help you to understand how your target market is finding your goods or services online through keyword research. The keywords that your competitors are targeting, and how to develop a comprehensive keyword strategy that allows you to target information, commercial, and transactional keywords across different pages of your website.
With our help, you can make sure that your website appears at the top of the search engine results when potential customers are looking for what you have to offer. Contact us today to learn more!
Competitor Analysis
The first step in any competitor analysis is to identify your top competitors. To do this, you will need to use a variety of tools, including both online and offline resources. Once you have compiled a list of potential competitors, you will need to evaluate each one in terms of its SEO strategy.
This evaluation should include an analysis of the competitor's website and its presence on social media and search engines. By taking the time to understand your competitor's SEO strategy, you will be better positioned to develop your own successful SEO strategy.
Content Creation
Creating quality content is essential if your website ranks well in Google searches. By strategically incorporating keywords into your content, you can ensure that Google understands what keywords you should be associated with. However, simply including keywords is not enough - your content must also be relevant and engaging to rank highly in search results.
That's why I go a step further, creating content for different buyer journey stages. By producing content designed to push users towards a conversion, we can help you establish your business as an authority in your industry and build trust with potential customers. In today's competitive market, having high-quality content is essential for any business that wants to succeed online.
Technical SEO
In recent years, there has been a shift in the way that search engines operate. Whereas in the past, websites were ranked primarily based on the keywords they used, today, search engines give preferential treatment to websites that provide a high-quality user experience. This means that websites that are easy to navigate, load quickly, and are free of errors and pop-ups are rewarded with increased ranking and search visibility.
Google's recent page experience update indicates this trend, and it is clear that the company is continuing to move towards a user-centric search experience. This is good news for website owners willing to invest in providing a safe, user-friendly on-site experience. However, those who do not make the necessary changes may find their website relegated to a lower position in the search results.
Backlinks
Backlinks are one of the most critical factors in determining how well a website ranks in search engines. Search engines like Google use backlinks as a way to gauge the trustworthiness and authority of a site. Therefore, the more backlinks a site has from high-quality, reputable sources, the higher it will rank in search results.
That's because backlinks act as a vote of confidence for a website. When another site links to your site, it effectively says that it is trustworthy and authoritative. So, if you want to improve your website's ranking, focus on acquiring high-quality backlinks from reputable sources.
Reporting
As a business owner, you know that data is essential for making informed decisions. I'm an experienced SEO Consultant in Brisbane and know how to distil complex data into actionable insights.
I'll work with you to understand your business goals and create a customised reporting dashboard that provides the information you need to make informed decisions about your online marketing strategy. With me, you'll never have to wonder what's happening with your website or what your next steps should be.
FREQUENTLY ASKED QUESTIONS
How much does Search Engine Optimization Cost?
When it comes to SEO services, there is no one-size-fits-all solution. Each business is unique, with its own set of goals, target audience, and competitors. As a result, the price of SEO services will vary from business to business. Some SEO specialists and companies may offer flat rates or bundled packages. Still, it is essential to understand the business's specific needs before agreeing to a set price.
I offer affordable SEO services tailored to my client's individual needs. By taking the time to understand the business's goals, I can provide a customised solution that will help achieve those goals. As a result, my clients can expect to see actual results that will impact their bottom line.
An SEO audit is always the first step when improving your website's organic ranking. First, I'll look at your site and make recommendations on what needs to be changed to improve your ranking.
The cost of my services depends on the scope of work. If you're interested in finding out more, please don't hesitate to contact me. I'll provide you with a free consultation and customised quote. Thanks for considering me for your SEO needs!
How Long Does It Take To See Results from SEO?
Search engine optimisation is a complex and ever-changing field, which makes it challenging to provide a definitive answer to the question of how long SEO takes to produce results. However, a few general principles can be applied in most cases.
First, it is essential to remember that SEO is an ongoing process, not a one-time fix. To maintain and improve your search engine ranking, you need to tweak and adjust your website and content continuously.
Secondly, the time frame for SEO results will vary depending on the keywords you are targeting and your niche.
Highly competitive keywords can take months or even years to rank for, while less competitive keywords may only take a few weeks or months. Finally, be wary of anyone who promises results by a specific date.
While it is possible to estimate how long it will take to see results from SEO, there is no way to guarantee results by a specific date. The best thing you can do is set realistic expectations and be prepared to put in the work necessary to achieve your desired ranking.
Why Should You Choose Me As Your Brisbane SEO Consultant?
We work together to devise a strategy to create sustainable search engine rankings for your business. This service delivers relevant and qualified traffic straight into your hands!

With a focus on providing affordable, high-quality services to clients throughout Australia and New Zealand, I am proud that my SEO Consultant prices are some of the best in this industry. This means you can expect me not only to be committed but also dedicated as we work together towards achieving your goals!

I don't just "do" Search Engine Optimisation - I live and breathe it. I eat, sleep and breathe SEO. It's not just a job to me. It's my passion and the pillar of both my companies. And that means I'm always up-to-date with the latest ideas, algorithm changes and techniques.
Are SEO Services a One Time Thing?
In the rapidly changing world of online business, it is essential to have a partner to help you stay ahead of the curve. And when it comes to online business, there is no partner more important than a good SEO consultant.
Search engines are constantly evolving to keep up with how people use the internet. As such, they have the power to make or break your online business.
A good SEO consultant will help you stay on top of all the latest changes in the search engine landscape, so you can react quickly and make the necessary adjustments to your website and content. With a good SEO specialist on your side, you can rest assured that your online business will always be one step ahead of the competition.
Should I work with an SEO Agency or an SEO Consultant?
As the digital landscape continues to evolve, businesses increasingly turn to SEO to ensure their website is visible to potential customers. When choosing between a Brisbane SEO Agency and a Brisbane SEO Consultant, it is essential to consider your unique goals.
A consultant may be the best option if you are looking for someone to provide guidance and advice. However, an SEO agency will likely be a better fit if you are looking for someone to manage all aspects of your SEO campaign.
At RE:SEO (my SEO company), we offer a comprehensive range of services, from keyword research and link building to content marketing and social media management. As a result, we can tailor our approach to meet each client's specific needs. So whether you are looking for help with a one-off project or ongoing support, we can provide the expertise and resources you need to achieve your goals.
Suppose you have an in-house content or marketing team struggling to produce results, then an SEO consultant can be a good choice rather than an SEO agency. SEO consultants will do ad hoc work and take on projects for clients looking for external support.
They can guide your team and help them develop a strategy to produce results. In addition, SEO consultants can offer training and guidance on how to implement and optimise SEO strategies. As a result, they can help you get the most out of your content and marketing team, some SEO companies might not be able to offer this.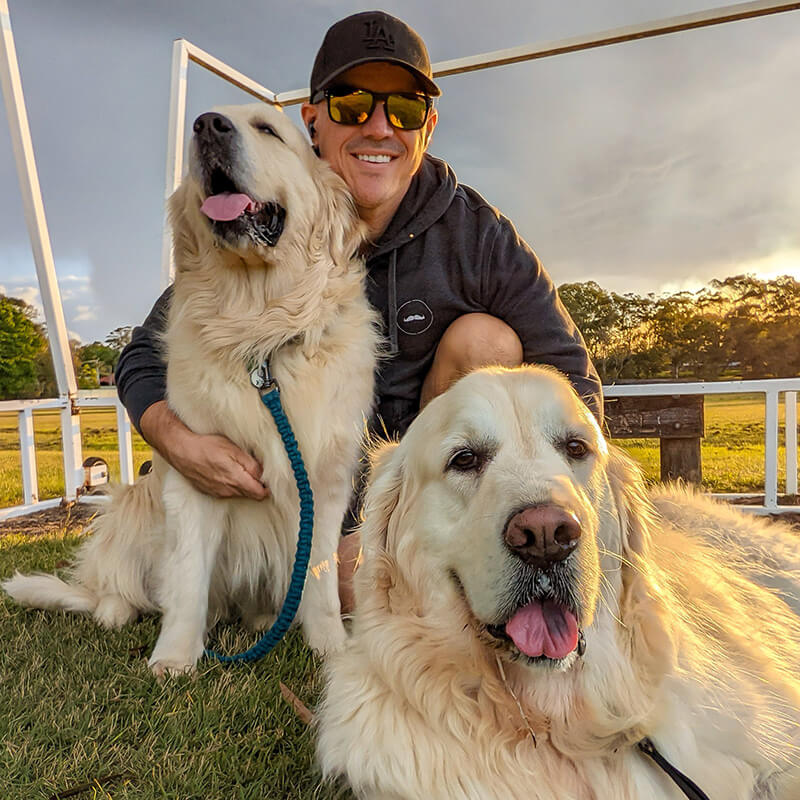 Charities I have helped this year:
Kokoda Youth Foundation: $2491

Out of the Shadows Raised: $135